Whether you are new to tendering or need support to improve your win rate, get the help you need through Belfast City Council's FREE Procurement Programme.
Click here to download the official flyer- Belfast City Council Procurement Programme – Flyer
Why Consider This Programme...
The value of the public procurement market in the UK and Ireland is-
£11bn in Scotland
Close to £11bn on the Island of Ireland too
And over £260bn in England & Wales
This presents a major market opportunity for companies who want to grow their business.
Private sector supply chains – where tendering is prevalent – also present major opportunities on these islands – in construction, water, energy, health, transport, marine, aviation/aerospace….. and many other supply chains.
These sectors are all being primed for major investment – by Governments and major corporates in Ireland and across all regions of the UK. 
Access?
Can SME's access these opportunities?
 Yes!!
Data now confirms that SME's win 80% of public tenders in the UK and Ireland.  Are you in that 80% If not you are missing a real opportunity!
Prefer to sell to local private sector supply chains? We can support you too through this programme.
Should you wish to sell direct or get involved via the supply chains of the larger companies, who need high-quality suppliers to tender for work packages –
THEN THIS PROGRAMME IS FOR YOU.
So What?
If you want to improve your performance (and grow your business) in tendered sectors of the market in the UK and Ireland – the programme will help you to:
• Identify the right target sectors/companies, or public sector bodies to bid into
• Identify sources of information on bid pipelines, and live bid events;
• Make the right decisions, about what bids to pursue, and which to leave well alone;
• Improve your bid content; and
• Ultimately improve bid outcomes.
To participate on this tender support programme, please click on the button below to download the application form-
Click Here
Please send the completed application to:  Laurak@envision-ni.co.uk
An Overview of The Programme – What it Involves
First – we will allocate a mentor to you, to work through a Tender Audit – to get an in-depth view of your tender experience, tendering activity, tendering plans ….. and bit team, bid process, etc.
Then, you attend a workshop on Tendering Success.  There are two of these workshops per annum, and you must attend one, in order to avail of the significant level of mentor support.
For workshop dates, please see below:
Introduction to Tendering Workshops
| | | |
| --- | --- | --- |
| Location | Date | Timings |
| Belfast City Hall | 18 February 2020 | 9am – 2.30pm |
| Belfast City Hall | 12th October 2020 | 9am – 2.30pm |
| TBC | 8th June 2021 | 9am – 2.30pm |
| | | |
Your involvement in the Audit and Workshop then triggers mentor support:
Initially: 2 days of mentor support.
With the option of some follow-up mentoring (1 day) if and when a live tender opportunity emerges. This is not available to all companies that initially avail of the 2 -day mentor time allocation
The Programme also provides you with the opportunity to participate in a series of Specialist Workshops – on a range of topical, specialist & sectoral tendering topics – market opportunities, tender pipelines:  both private & public sector.
Link to workshops-  Click Here
To participate on this tender support programme – Click Here
Or call 02890 452777 to speak to a member of the tender team.
---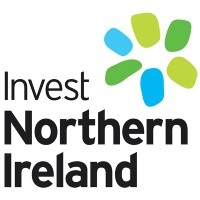 This project is part funded by Invest Northern Ireland and the European Regional Development Fund under the investment for Growth and Jobs Northern Ireland (2014-2020) Programme.
---